Welcome to the 2020 Northern Ontario Business Awards!
Over 20 years ago, I was fortunate to be selected as the recipient of a Northern Ontario Business Award. In those days, the event was both unknown and intimidating to me as a nervous young entrepreneur. Upon attending, my fears were quickly alleviated. The people were fantastic and the event was a high quality, professional ceremony. The relationships built and the lessons learned were invaluable in my early days of business.
At the time, I would have never imagined that one day our company would own Northern Ontario Business, and be hosting the Northern Ontario Business Awards.
Months ago, a very dear friend, mentor and now board member of ours, Michael Atkins, decided to sell Sudbury.com and NorthernOntarioBusiness.com to our company, Village Media. You can read about it here. Michael taught me long ago that the importance of celebrating business across the North was immeasurable. We face different challenges here. The economies are different. The geography is different. The people are different. But, for those who call the North our home, we know that we have many things to celebrate.
Covid-19 has changed the game. This year we are going online but awards will be the same. The nomination process will be the same, although streamlined for the digital world we now live in. The judging process will be the same: where recognized entrepreneurs, community leaders and past winners will participate in evaluation. We are going to celebrate the award winners with stories, videos and business profiles that will run on NorthernOntarioBusiness.com and the NOBA.ca website, but also across our Village Media network in the North, including Sudbury, Sault Ste. Marie, North Bay, Timmins, Elliot Lake and Thunder Bay.
What better way to showcase our award winners than by highlighting them across the largest media network in Northern Ontario - where their stories will inspire others to follow in their footsteps.
As always, we thank you - our readers, our entrepreneurs, our sponsors and our judges - for helping us to celebrate business across the North.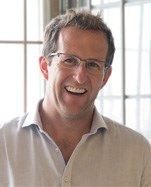 Jeff Elgie
CEO, Village Media