Tom Palangio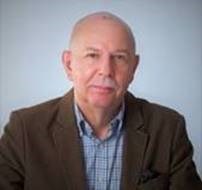 Tom Palangio is a retired explosives specialist, business owner, entrepreneur, global traveller, startup mentor and longtime community service volunteer with considerable board experience. He worked for Ontario Hydro and Dupont Explosives before establishing three businesses in northern Ontario. Topex Inc. Explosives Consulting (1995), WipWare Inc. Photoanalysis Systems (1995) and the Bonfield Mining Group (1998) providing and distributing technology solutions for industry globally. He chaired the Bonfield Planning Board 1991, the NORCAT Board of Directors, the Canadore College Board of Governors, the North Bay Blue Sky Mining Cluster, the Northern Gateway branch of the Canadian Institute of Mining, Metallurgy and Petroleum and the Board at Nipissing University 2018-2020.
He was President of SAMSSA 2016-18, has served on the Provincial Mine's Ministers OMIC Council and is presently on the MineConnect board of Directors.
Tom has mentored many individuals and companies in starting and expanding business in the area and offshore. He has won various awards for business, leadership, and innovation from Northern Ontario Business (Entrepreneur of the year 2003. Innovation award 2015), Ontario Global Traders Award for leadership and export development in 2005 and the Economic Development Corporation of Ontario 2001,2002, the Ontario Association of Technologists (OACETT) award for "Outstanding Technical Achievement" in 2009, The Bell Canada Evening of Excellence Award in 2013 for Best Small (6-15) Business of the Year. Was recognized by Profit 500 list of Canada's fastest-growing companies in 2013 and was inducted into the SAMSSA (MineConnect) mining hall of fame in 2017. He is a member of the North Bay Chamber of Commerce, Ontario Association of Certified Engineering Technologists, Canadian Institute of Mining and Metallurgy and a 35 year member of the International Society of Explosives Engineers (ISEE).
He lives in Bonfield township (between North Bay and Mattawa) with his wife, Phyllis. And has three grown-up children and three grandchildren. Thomas C. Palangio – 145 Palangio Road, Bonfield ON, P0H1E0